Company Overview
We are global real estate investors with $66 billion in assets under management in the Americas, Europe, and Asia Pacific.
We bring financial strength to real estate investing
The Leading Multi-Product Real Estate Manager for Institutional Investors
---
PGIM Real Estate is the real estate investment business of PGIM, Inc., the global investment management businesses of Prudential Financial, Inc. (NYSE: PRU). Redefining the real estate investing landscape since 1970, PGIM Real Estate has professionals in 18 cities in the Americas, Europe and Asia Pacific with deep local knowledge and expertise, and gross assets under management of $66 billion ($47.6 billion net) as of December 31, 2016. PGIM Real Estate's tenured team offers to its global client base a broad range of real estate investment vehicles that span the risk-return spectrum across core, core plus, value-add, debt, securities, and specialized investment strategies.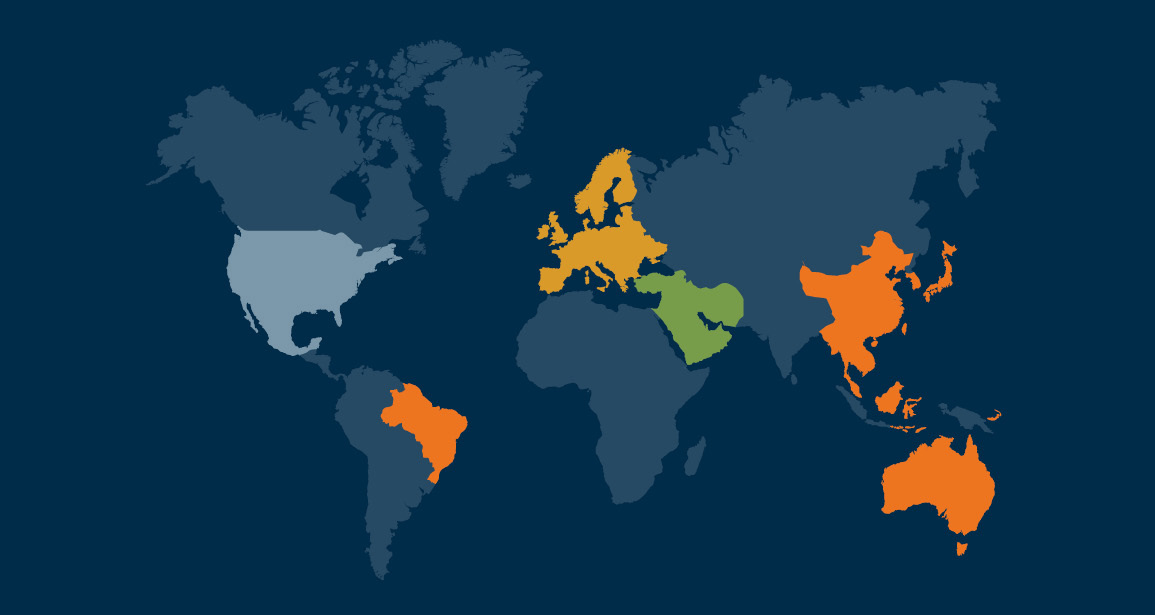 Americas
PGIM Real Estate's roots as a real estate investment management organization are in the United States, where we pioneered the use of the commingled, open-end equity real estate fund by U.S. pension plans in 1970. Since 2002, PGIM Real Estate has been investing in Latin America, where we currently manage funds specializing in industrial, residential and retail properties in Mexico, and we have transactions capabilities in Brazil and Chile. Today, PGIM Real Estate has more than 400 professionals operating in seven locations across the Americas, with gross assets under management of $48.7 billion ($35.1 billion net).
---
Europe
In Europe, PGIM Real Estate has been acting as a fiduciary manager for institutional investors since 1982 and established one of the first dedicated real estate debt fund platforms in the region. We manage $7.1 billion in gross real estate assets across Europe ($5 billion net), with approximately 150 professionals in six locations across the region.
---
Asia Pacific
PGIM Real Estate has been investing in the commercial real estate markets in Asia Pacific since 1994, and has created one of the largest open-end funds in Asia. With more than 70 professionals in five locations across Asia Pacific, we manage $5.8 billion of gross assets ($3.1 billion net) in Singapore, Japan, Australia, China, Malaysia, India and South Korea.